Leadership Develompent
The Leadership Development Program (LDP) is designed to recruit recent MBA graduates to develop high-potential leaders with diverse backgrounds who can lead our organization through the challenges of the coming years. LDP participants complete rotations in different areas of the company and complete the program well-equipped to enter permanent leadership roles.
The program accelerates participants' professional development through expanding internal networks, addressing key challenges facing the company, and encouraging strategic thinking. Participants leverage their rotation experiences and leadership abilities to create lasting impact.
As the goal of the Leadership Development Program is to hire high potential talent, our selection process is more in-depth than that for a traditional full-time role at National Grid.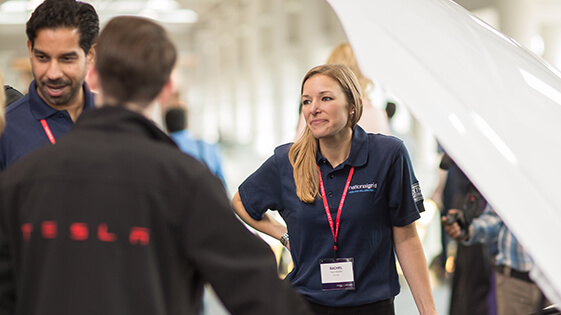 What's involved?
As an LDP participant, you'll begin with a four-week induction during which you will be exposed to all aspects of National Grid's business including travelling throughout our service territory. Following induction, you will complete three to five rotations that are approximately six months each in different areas of the company. After rotations, you'll 'graduate' the program well-equipped to enter permanent leadership roles in direct management, program management, and/or strategy development based on your interests and the organization's needs.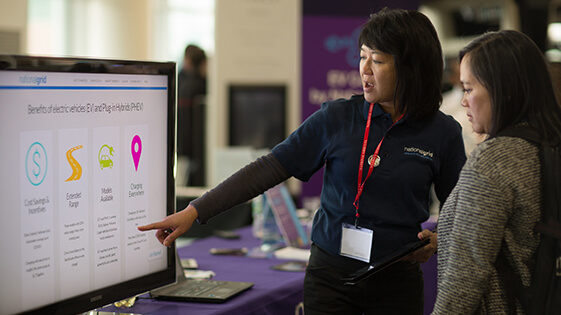 Locations
These positions may be in our Waltham, Syracuse, or Brooklyn offices, depending on your preference. You will play a significant role in tailoring rotation opportunities to both your individual interests and key business needs.

Benefits
At National Grid, we're committed to offering a comprehensive benefits program that supports the health and well-being of our employees. Our benefits are competitive and innovative, providing choice, flexibility, and balance to employees in all stages of work and life. Benefits of interest to recent college graduates include:
Student Loan Repayment

Tuition Reimbursement

3 Weeks Paid Vacation

401(k) Plan

Employee Stock Purchase Plan

Fitness Reimbursement

4-Week Induction

Volunteer Opportunities/ Employee Giving

Site Visit

Mentorship Program

Employee Resource Group

Executive Exposure
FAQs
Leadership Development Program positions are available to apply to through our careers website starting in the Fall. You can find LDP opportunities by using the search feature.
To participate in our Leadership Development Program:
MBA candidate (or similar degree with leadership development component) graduating between May of last year and June of current year
3+ years professional experience with personnel/project/program management
A self-starter with the desire to take an active role in shaping/scoping rotations
Strong interest in sustainability and industry transformation
Valid driver's license with safe driving history
Ability to begin the National Grid Leadership Development Program in July
Utility/energy industry experience desired but not required
Each application is reviewed against our program minimum qualifications. Applicants whose background meets the qualifications will be invited to take part in a phone interview. In late October/early November, we send out invitations to take part in our in-person interview process which occurs at our National Grid Waltham, MA office in November. During the in-person interview you'll have the ability to showcase your skills in different ways through a traditional interview, a group case study with other LDP applicants and a group exercise. After all interviews are conducted, we'll extend an offer to the strongest candidates for the program.
We traditionally hire between 4 and 8 LDP participants to take part in the program each year.
We offer relocation packages to LDP participants needing to relocate 50+ miles from their current location.
During induction, you will have an opportunity to learn about all key functions of the business. You'll meet with leaders from across to organization to learn about their area of the business, challenges their team is facing, and opportunities and strategic vision. You'll visit parts of each jurisdiction to learn about the major projects and tour key facilities. Throughout induction, you'll work with the rest of the cohort on a case study that will be presented to leaders at the conclusion of the 4 weeks.
LDP participants will be placed into their first rotation by the LDP Steering Committee based upon each individual participant's skill sets & areas of interest. The first rotation is meant to set up LDP participants for success but also stretch development. Subsequent rotations are determined by LDP participants themselves based on the rotation options available.