Senior Engineer
Waltham, Massachusetts
Overview
At National Grid, we are committed to building a qualified and successful engineering workforce. We recruit, retain, and develop our engineers to be leaders in the industry.

Our engineering and asset management expertise is vital to delivering safe and reliable energy to the customers and communities we serve. Our engineers work on projects to support the development and implementation of sustainable, innovative, and affordable energy solutions into the future.
Job Description
Senior Engineer
Organization Engineering
Department Gas Long Term Planning
As part of National Grid's continued commitment to safety, all new hires must be fully vaccinated against COVID-19. Anyone unable to be vaccinated, either because of a sincerely held religious belief or medical reason can request a reasonable accommodation.
About us
Meaningful work -- everyone wants it, now join the team that does it!  Use your gas engineering experience as a Senior Engineer to reinforce the gas distribution system and make sure that all customers have gas on the coldest days of the year. 

National Grid is hiring a Senior Engineer for our Gas Long Term Planning department in Waltham, MA. 
Every day we deliver safe and secure energy to homes, communities, and businesses. We are there when people need us the most. We connect people to the energy they need for the lives they live. The pace of change in society and our industry is accelerating and our expertise and track record puts us in an unparalleled position to shape the sustainable future of our industry.
To be successful we must anticipate the needs of our customers, reducing the cost of energy delivery today and pioneering the flexible energy systems of tomorrow. This requires us to deliver on our promises and always look for new opportunities to grow, both ourselves and our business.

Job Purpose
To develop short- and long-term strategies, perform analysis, develop plans and oversee their execution for the reinforcement and reliability of the National Grid NE gas system from the interstate natural gas pipeline supply points to the customers service lateral. This includes support to the operating departments regarding proposed winter operation of the gas system, day-to-day operations, and emergency conditions. 

Key Accountabilities
Position Responsibilities including but not limited to:
Prepare engineering studies and computerized network analyses utilizing Synergi gas network software to determine the capability of National Grid's gas infrastructure to deliver gas to its customers under normal, contingency, and peak conditions 
Build 5-Year Planning, Gas Capacity Request (GCR), and Operations Synergi models annually 
Perform the analysis and reporting associated with the annual 5/10-year capital reinforcement and reliability capital plan, Synergi model verification & winter performance, and winter operations preparation 
Perform the review and sizing of National Grid's facilities in conjunction with public works construction, leak prone pipe replacement programs, pressure regulation station programs, and integrity programs
Provide identification and oversight of Long-Term Planning sponsored programs and special projects in the business plan, including the use of the Copperleaf/C55 system to capture and maintain capital projects for risk scoring, ranking, and optimization 
Prepare and present Complex Capital Delivery project gate checklists and project sanctioning papers to secure approval for assigned programs and specific projects 
Provide emergency support for Field Operations, including off-hour (on-call) coverage based on a rotating schedule

Qualifications
Bachelor's degree in an engineering discipline required
4+ years of experience in an engineering or technical role required
Previous gas transmission and distribution planning experience utilizing Synergi gas network software preferred
Detailed knowledge of safety policy and potential hazards of the gas distribution network preferred
Knowledge and understanding of regulatory issues affecting transmission and distribution integrity preferred
Knowledge of Federal DOT and State Codes related to the transmission and distribution of natural gas as well as applicable industry codes strongly preferred
Strong computer skills, strong communication skills and written skills required and the proven ability to act in a leadership role and coordinate multiple disciplines through project sponsorship and execution required
Familiarity with ArcFM, Maximo, and PowerPlan preferred
Familiarity with procedures for budgeting, sanctioning, and execution of capital programs preferred
Valid driver's license required

Please be advised that due to the nature of this position, incumbents are subject to federal Drug & Alcohol safety regulations governing US Department of Transportation ("DOT") covered positions, including the Federal Motor Carrier Safety Administration (FMCSA) and Pipeline Hazardous Material Safety Administration (PHMSA). As such, the Company's testing programs and policies regarding the use of federally prohibited drugs or alcohol, for recreational or medical purposes, will remain in effect for these safety-sensitive, DOT covered positions.
This position has a career path which provides for advancement opportunities within and across bands as you develop and evolve in the position; gaining experience, expertise and acquiring and applying technical skills. Candidates will be assessed and provided offers against the minimum qualifications of this role and their individual experience.
National Grid is an equal opportunity employer that values a broad diversity of talent, knowledge, experience and expertise.  We foster a culture of inclusion that drives employee engagement to deliver superior performance to the communities we serve.  National Grid is proud to be an affirmative action employer. We encourage minorities, women, individuals with disabilities and protected veterans to join the National Grid team.  
Success Profile
So, what is it that makes an engineer successful here at National Grid? Take a look at the traits we're looking for and see if you have the right mix.
Problem solver
Analytical
Inventive
Collaborative
Communicator
Multi-tasker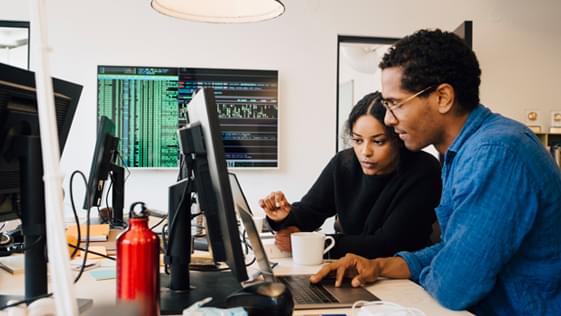 Our culture
A culture of inclusivity where the best ideas can come from anywhere.
A belief that we do our best work when we all work together.
An understanding that to engineer the future, you have to think out of the box.
Rewards
Healthcare

401(k)

Continuing education

Paid time off

Employee assistance (EAP)

Health & wellness
You may also be interested in