Lead Engineer, LNG Planning and Design Engineering
Waltham, Massachusetts
Overview
At National Grid, we are committed to building a qualified and successful engineering workforce. We recruit, retain, and develop our engineers to be leaders in the industry.

Our engineering and asset management expertise is vital to delivering safe and reliable energy to the customers and communities we serve. Our engineers work on projects to support the development and implementation of sustainable, innovative, and affordable energy solutions into the future.
Job Description
Lead Engineer, LNG Planning and Design Engineering
Organization Engineering
Department Leading Tech Capabilities
About us
National Grid is hiring a Lead Engineer, LNG Planning and Design for our Gas Planning and Design Engineering department in Waltham, MA.

Every day we deliver safe and secure energy to homes, communities, and businesses. We are there
when people need us the most. We connect people to the energy they need for the lives they live. The
pace of change in society and our industry is accelerating and our expertise and track record puts us in
an unparalleled position to shape the sustainable future of our industry.

To be successful we must anticipate the needs of our customers, reducing the cost of energy delivery
today and pioneering the flexible energy systems of tomorrow. This requires us to deliver on our promises and always look for new opportunities to grow, both ourselves and our business.

Job Purpose
This position will focus on projects in Providence, RI.  Project Engineering & Design is responsible for the design of large-scale projects allowing for the safe and reliable delivery of natural gas to customers. LNG & CNG projects include plant process equipment (compressors, pumps, vaporizers, truck stations, etc.), facility related systems (control buildings, fire water, high expansion foam and emergency shut-down systems, etc.), and other work.

Key Accountabilities
Position Responsibilities (including but not limited to):
Develop project bid specifications and assist in the procurement as necessary of either or both engineering design work to be performed by external design firms, and construction services 
Work with LNG operations and asset management to ensure that system maps and records are available, and of sufficient accuracy, to support Gas systems designs. Identify where mapping differs 
Manage external engineering design firms to ensure all work is performed in accordance with company standards, within budget and on schedule
Establish and lead, as necessary, an engineering design project team to develop and manage all engineering aspects of a project, up to and including project closeout and compilation of as-built documentation 
Provide technical engineering support for the project during the construction phase. Coordinate and work with project team to review RFIs

Qualifications
ABET accredited Bachelor of Science Degree in an Engineering discipline required
10+ years of related engineering experience required 
3+ years of experience with design and construction standards, engineering drawings, and underground construction methods and procedures required
3+ years natural gas system design and operations including natural gas industry codes and regulations, engineering and environmental codes and standards preferred
3+ years of strong knowledge of OSHA, PHMSA, and MA/RI regulations preferred
3+ years of demonstrated ability to assess project scopes and identify required variances prior to design to ensure a complete, high quality and safe project outcome preferred
Valid driver's license required

More Information
In accordance with guidelines regarding companies classified as Federal contractors and consistent with our core commitment of safety, National Grid has made the decision to require all new hires to be fully COVID-19 vaccinated as a condition of hire.  "Full vaccination" is defined as two weeks after both doses of a two-dose vaccine or two weeks since a single-dose vaccine has been administered.   Anyone unable to be vaccinated, either because of a religious belief or a disability can request a reasonable accommodation.

This position has a career path which provides for advancement opportunities within and across
bands as you develop and evolve in the position; gaining experience, expertise and acquiring
and applying technical skills. Internal candidates will be assessed and provided offers against
the minimum qualifications of this role and their individual experience.

National Grid is an equal opportunity employer that values a broad diversity of talent, knowledge, experience and expertise.  We foster a culture of inclusion that drives employee engagement to deliver superior performance to the communities we serve.  National Grid is proud to be an affirmative action employer. We encourage minorities, women, individuals with disabilities and protected veterans to join the National Grid team.

Success Profile
So, what is it that makes an engineer successful here at National Grid? Take a look at the traits we're looking for and see if you have the right mix.
Problem solver
Analytical
Inventive
Collaborative
Communicator
Multi-tasker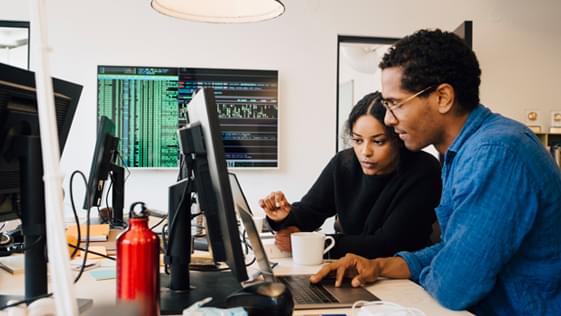 Our culture
A culture of inclusivity where the best ideas can come from anywhere.
A belief that we do our best work when we all work together.
An understanding that to engineer the future, you have to think out of the box.
Rewards
Healthcare

401(k)

Continuing education

Paid time off

Employee assistance (EAP)

Health & wellness
You may also be interested in