Lead Engineer, Environmental Engineering
Brooklyn, New York
Overview
At National Grid, we are committed to building a qualified and successful engineering workforce. We recruit, retain, and develop our engineers to be leaders in the industry.

Our engineering and asset management expertise is vital to delivering safe and reliable energy to the customers and communities we serve. Our engineers work on projects to support the development and implementation of sustainable, innovative, and affordable energy solutions into the future.
Job Description
Lead Engineer, Environmental Engineering
Organization Engineering
Department NY Property Site Investigatoin and Remediation
In accordance with guidelines regarding companies classified as Federal contractors and consistent with our core commitment of safety, National Grid has made the decision to require all new hires to be fully COVID-19 vaccinated as a condition of hire. "Full vaccination" is defined as two weeks after both doses of a two-dose vaccine or two weeks since a single-dose vaccine has been administered. Anyone unable to be vaccinated, either because of a religious belief or a disability can request a reasonable accommodation.
About us
National Grid is hiring a Lead Engineer for our NY Operations, Site Investigation & Remediation Department in Brooklyn, NY.
Every day we deliver safe and secure energy to homes, communities, and businesses. We are there when people need us the most. We connect people to the energy they need for the lives they live. The pace of change in society and our industry is accelerating and our expertise and track record puts us in an unparalleled position to shape the sustainable future of our industry.
To be successful we must anticipate the needs of our customers, reducing the cost of energy delivery today and pioneering the flexible energy systems of tomorrow. This requires us to deliver on our promises and always look for new opportunities to grow, both ourselves and our business.
Job Purpose
As a Lead Engineer you will be responsible for direct project oversight of site investigation and remediation projects associated with manufactured gas plant (MGP) sites, contaminated sediment sites and other large contaminated sites to ensure that cost-effective and protective remedies are implemented and maintain compliance with applicable local, state, and federal environmental requirements. 
Key Accountabilities
•    Promote and implement procedural best practices to ensure all project activities are performed in an efficient and effective manner.
•    Maintain a high level of knowledge regarding current and proposed federal, state, and local regulations and National Grid's Environmental Procedures to ensure National Grid is compliant with environmental policies and regulations.
•    Manage site investigation and remediation projects associated with manufactured gas plant (MGP) sites, contaminated sediment sites and other large contaminated sites for which the Company has responsibility to ensure that cost-effective, protective compliant remedies are implemented. 
•    Manage site investigation and remediation plans for contaminated sites and manage the day-to-day relationship with consultants and remediation contractors service including negotiation, interpretation, and application of established contractual agreements to ensure adherence to standards and best outcomes for National Grid.
•    Monitor and control large and complex projects, maintaining financial and progress forecasting to ensure efficient and cost-effective implementation and adherence to budgets and schedules. Accurately forecast and track project costs.
•    Provide support to National Grid Legal team as technical expert with multi-party environmental litigation.  
•    Ensure projects comply with internal and external safety standards, policies and processes and comply with applicable environmental laws and regulations
•    Provide technical guidance, support, and coaching and/or act as Team Leader for less experienced environmental scientists/engineers to share knowledge and develop technical understanding within discipline.
•    Responsible for higher profile, media sensitive projects or speak at public and regulatory meetings to proactively manage communications and build National Grid reputation.
•    Manage a portion of or the entire financial reporting and sanctioning processes for SIR projects to track budget spend and ensure effective financial management of allocated project.
Qualifications
•    Bachelor's degree in relevant scientific discipline (Geology, Environmental Science, etc.) or Civil Engineering, Environmental Engineering, or other related engineering discipline.
•    10 plus years of professional development within a related area. 
•    Knowledge of relevant industry practice, standards, and legislation. Knowledge of current trends within the industry and developments in legislation or regulation.
•    Professional certification or license (i.e., LSP, PE, LEP, CHMM, PG) is preferred.
•    Strong working knowledge of MS Office, particularly Excel, Word, PowerPoint, and SharePoint.  Familiarity with OneDrive and Microsoft Teams a plus.
•    Demonstrated ability to administer complex projects.
•    Experience managing CERCLA-type projects, an understanding of the consultant and contractor costs to implement SIR projects and experience working with environmental regulators.  Ability to represent SIR in multi-party CERCLA site and collaborate with Legal and other technical team members to achieve objectives.  Some travel is necessary to support SIR on the multi-party CERCLA sites.
•    Experience in RI/FS and remedial design of contaminated sediment sites and knowledge of various remedial action tools, techniques, and processes in marine environments.  
Special Requirements:   
Applicant must have a valid driver's license registered within the continental USA and a vehicle capable of driving to various job sites within the 5 boroughs of NYC and the two counties of L.I.  Travel to and from the applicants assigned jobsite(s) is required.  Frequency should be considered a minimum of 2x per week.  Traveling outside of the 5 boroughs to office locations, e.g., Syracuse, NY and Waltham, MA, may be required to attend periodic meetings and will require you to drive.   

Bachelor's degree in engineering or a scientific subject
Minimum 10 years experience
This position has a career path which provides for advancement opportunities within and across bands as you develop and evolve in the position; gaining experience, expertise and acquiring and applying technical skills. Candidates will be assessed and provided offers against the minimum qualifications of this role and their individual experience.
National Grid is an equal opportunity employer that values a broad diversity of talent, knowledge, experience and expertise.  We foster a culture of inclusion that drives employee engagement to deliver superior performance to the communities we serve.  National Grid is proud to be an affirmative action employer. We encourage minorities, women, individuals with disabilities and protected veterans to join the National Grid team.  
Success Profile
So, what is it that makes an engineer successful here at National Grid? Take a look at the traits we're looking for and see if you have the right mix.
Problem solver
Analytical
Inventive
Collaborative
Communicator
Multi-tasker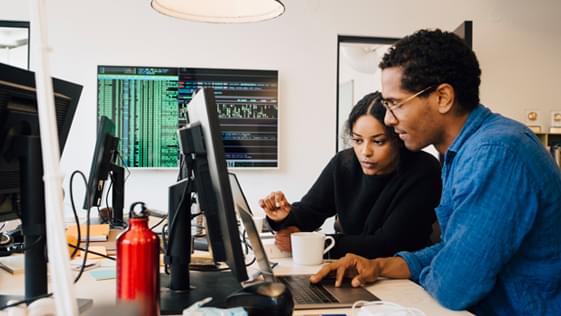 Our culture
A culture of inclusivity where the best ideas can come from anywhere.
A belief that we do our best work when we all work together.
An understanding that to engineer the future, you have to think out of the box.
Rewards
Healthcare

401(k)

Continuing education

Paid time off

Employee assistance (EAP)

Health & wellness
You may also be interested in