Graduate Development Program, Associate Analyst, Gas Planning and Design Engineering
Brooklyn, New York
Overview
At National Grid, we are committed to building a qualified and successful engineering workforce. We recruit, retain, and develop our engineers to be leaders in the industry.

Our engineering and asset management expertise is vital to delivering safe and reliable energy to the customers and communities we serve. Our engineers work on projects to support the development and implementation of sustainable, innovative, and affordable energy solutions into the future.
Job Description
Graduate Development Program, Associate Analyst, Gas Planning and Design Engineering
Organization Engineering
Department Gas Business Controls
About us
The world of energy is changing faster than ever. At National Grid, the work you do will touch lives and shape the way we use and consume energy for generations to come. Every day we deliver safe and secure energy to homes, communities, and businesses. We connect people to the energy they need for the lives they live. The pace of change in society and our industry is accelerating and our expertise and track record puts us in an unparalleled position to shape the sustainable future of our industry.  
To be successful we must anticipate the needs of our customers, reducing the cost of energy delivery today and pioneering the flexible energy systems of tomorrow. This requires us to deliver on our promises and always look for new opportunities to grow, both ourselves and our business.  We're planning, innovating and working to be as vital and relevant as ever before for our customers and communities.  Join us and be at the heart of clean energy transition. 
About the Graduate Development Program
National Grid's Graduate Development Program (GDP) is an in-depth training and development program for high achieving recent college graduates who aspire to take on future leadership roles in a dynamic, ever-changing industry. Graduates are the future of National Grid. Bringing fresh thinking, new perspectives and enthusiasm to our team, we'll give you real responsibility and an opportunity to make an impact from day one – putting the power to supercharge your career in your hands. 
Graduates start their careers at National Grid with an in-depth Orientation which gives you exposure to all parts of the company, allows you to network with your Graduate cohort, GDP alumni, and senior leaders, and provides you with the opportunity to travel throughout our service territory in the northeast US. Following Orientation, Graduates begin working in their hired position and take part ongoing development activities through your first year including monthly development sessions, active mentorship, and a Capstone Project at the completion of your first year with National Grid. 
National Grid is aiming for an in-person GDP experience for Summer 2022. However, we will continue to monitor the impacts of COVID-19 and will shift to a virtual program if necessary, in order to honor our commitment to our young talent pipeline. 
Job Purpose
Perform tasks to ensure the timely and efficient management of capital and operational expense work throughthe engineering and design work flow process, from project inception to closeout, including in part, workpackage preparation, design pre-work, work package issuance, work modification and work process closeout.
Key Accountabilities
Experience integrating the work of a functional team/business unit to enable the team to deliver high performance.
Demonstrates capability to work in a technical functional area and taking specific actions to enable the team to function efficiently and effectively.
Demonstrates the ability to collaborate within and across National Grid.
Demonstration of a high level of personal initiative and ability to interact with a diverse group of company personnel.
Ability to assess project scopes and identify required variances prior to design to ensure a complete, high quality and safe project outcome.
Ability to research, compile, coordinate, review, document, organize, verify data, conduct independent analysis and identify inconsistencies
Qualifications
Bachelor or Master's degree from an accredited institution in Engineering, Management, Mathematics and Statistics, Computer and IT is preferred 

Graduated between May 2021 and June 2022 

Ability to begin the National Grid Graduate Program May 31, 2022 or June 27, 2022 

Valid US driver's license 

Proven leadership experience  
Demonstrated effective communication, stakeholder engagement, and project management skills

Applicants for the Graduate Development Program must have work authorization that does not now or in the future require sponsorship of a visa for employment authorization in the United States 
At National Grid, we work towards the highest standards in everything we do, including how we support, value and develop our people. Our aim is to encourage and support employees to thrive and be the best they can be. We celebrate the difference people can bring into our organisation, and welcome and encourage applicants with diverse experiences and backgrounds, and offer flexible and tailored support, at home and in the office.
Our goal is to drive, develop and operate our business in a way that results in a more inclusive culture. All employment is decided on the basis of qualifications, the innovation from diverse teams & perspectives and business need. We are committed to building a workforce so we can represent the communities we serve and have a working environment in which each individual feels valued, respected, fairly treated, and able to reach their full potential.
Success Profile
So, what is it that makes an engineer successful here at National Grid? Take a look at the traits we're looking for and see if you have the right mix.
Problem solver
Analytical
Inventive
Collaborative
Communicator
Multi-tasker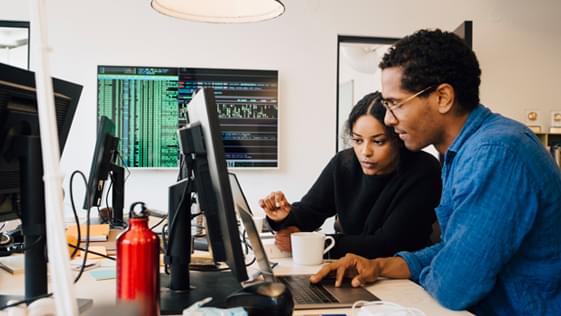 Our culture
A culture of inclusivity where the best ideas can come from anywhere.
A belief that we do our best work when we all work together.
An understanding that to engineer the future, you have to think out of the box.
Rewards
Healthcare

401(k)

Continuing education

Paid time off

Employee assistance (EAP)

Health & wellness
You may also be interested in