Distribution Design Engineer
Beverly, Massachusetts
Overview
At National Grid, we are committed to building a qualified and successful engineering workforce. We recruit, retain, and develop our engineers to be leaders in the industry.

Our engineering and asset management expertise is vital to delivering safe and reliable energy to the customers and communities we serve. Our engineers work on projects to support the development and implementation of sustainable, innovative, and affordable energy solutions into the future.
Job Description
Distribution Design Engineer
Organization Engineering
Department NE Electric Distribution Design
Salary $39.77 an hour
Job Purpose
Position     Designer B
Location    Beverly
Design and assist with the design of electric distribution projects. The designs are based on customer requests, inquiries, complaints, etc. regarding the establishment and maintenance of electrical service. Designs also include overhead and underground electric facilities, distribution system maintenance, repair, and improvement, public works, and routine program work.
Key Accountabilities
Knowledge of customer service techniques, strategies, and approaches. Knowledge of electric theory and utility construction practices. The successful candidate must have good oral and written communication and interpersonal skills. Ability to develop positive customer relations; anticipate, identify, respond to customer concerns and problems, in accordance with the job description and training. Ability to work successfully as part of a team with co-workers. Understanding of local municipality regulations and permit requirements. Ability to learn/utilize the current Work management Systems.
Qualifications
1. An Associate's degree or Bachelor of Science degree in Engineering, Engineering Technology or Computer Science from an accredited engineering or technological school is required.
2. Must have passed Aptitude test.
3. Ability to follow prescribed standards and procedures.
4. Verbal and written communication skills
5. Ability to plan, schedule & coordinate multiple ongoing tasks.
6. Must be able to adjust to changing priorities and respond to requests in a timely fashion.
7. Must be comfortable using advanced technology for the purpose of gathering and transmitting field data.
8. Must have and retain a valid motor vehicle operator's license which does not restrict hours of operation.
9. Must be able to perform activities where it is expected that 25 pounds could be lifted, pushed, pulled or carried many times throughout the day.
10. Must be able to work within confined areas at times and in inclement weather and temperature extremes.
National Grid is an equal opportunity employer that values a broad diversity of talent, knowledge, experience and expertise.  We foster a culture of inclusion that drives employee engagement to deliver superior performance to the communities we serve.  National Grid is proud to be an affirmative action employer. We encourage minorities, women, individuals with disabilities and protected veterans to join the National Grid team.
Success Profile
So, what is it that makes an engineer successful here at National Grid? Take a look at the traits we're looking for and see if you have the right mix.
Problem solver
Analytical
Inventive
Collaborative
Communicator
Multi-tasker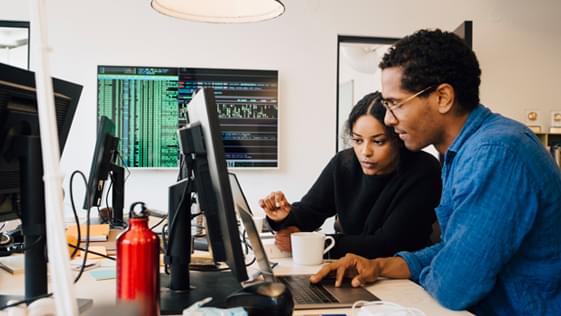 Our culture
A culture of inclusivity where the best ideas can come from anywhere.
A belief that we do our best work when we all work together.
An understanding that to engineer the future, you have to think out of the box.
Rewards
Healthcare

401(k)

Continuing education

Paid time off

Employee assistance (EAP)

Health & wellness