Welcome to the Gridtern Program
National Grid's paid summer internships are known as the Gridtern Program. Here, current college students gain experience with a world-class organization and get practical experience in the energy industry, while providing us with the chance to identify potential hires that would be a good long-term fit within our company.
Summer Interns (Gridterns) work from May/June through August. Once selected for an internship, you'll participate in a broad range of meaningful work experiences related to your interest and field of study, and dependent on your assigned business. You'll also have the opportunity to attend an interactive orientation within the first weeks of hire and participate in networking sessions and lunch & learns with company executives and other interns, as well as volunteer in a community-based event.
All this combined will help prepare you for a wide range of future career opportunities – here, or anywhere.
Gridtern activities
Weekly Themed Programming
Every week during your summer will have a different focus area to help your develop professionally, learn more about National Grid, and network throughout the business. Past theme weeks have included Future of Energy, Sustainability, Wellness, Diversity, Equity & Inclusion, and Career Development. Events include Senior Speaker Series, skills workshops, department overviews, and Fun Fridays!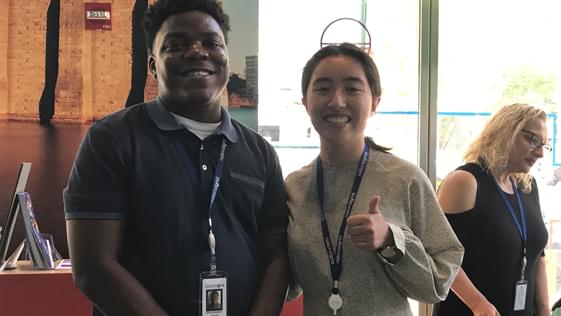 Mentor Program
All Gridterns are paired with a mentor in the company and have weekly meetings with them.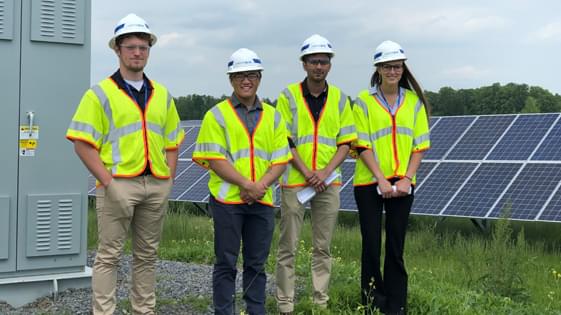 Site visits
Site visits allow Gridterns to visit locations they don't work at every day to learn more about how we operate both in the field and office. Previously, Gridterns have toured the Barclays Center in Brooklyn, visited the iconic rainbow LNG tank in Boston (and climbed to the top), and toured the National Grid Control Room where they learned about real-time operational control of our energy systems.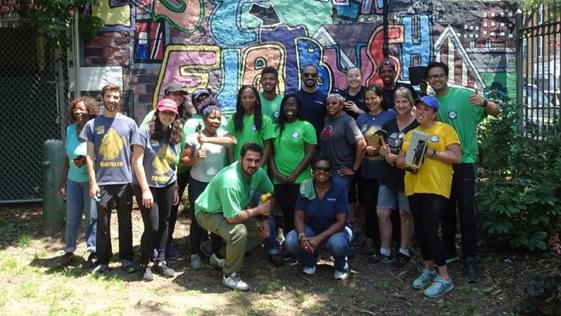 Volunteering in the community
Giving back to the communities we serve is a big part of our work at National Grid, and Gridterns get to experience that through volunteer events throughout the summer. Our volunteering partners previously have included United Way, Habitat for Humanity, Waltham Fields Farms, and more.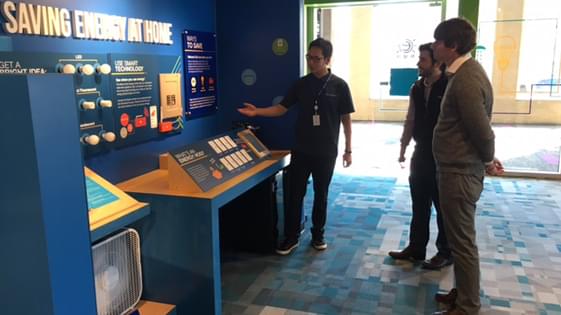 Summer showcase
Towards the end of the internship, Gridterns take part in the summer showcase. Similar to a science fair, this is your opportunity to share all the great things you've been a part of and learned during your time with us. Executives, managers, and members of the National Grid community attend to network with and learn more from our Gridterns.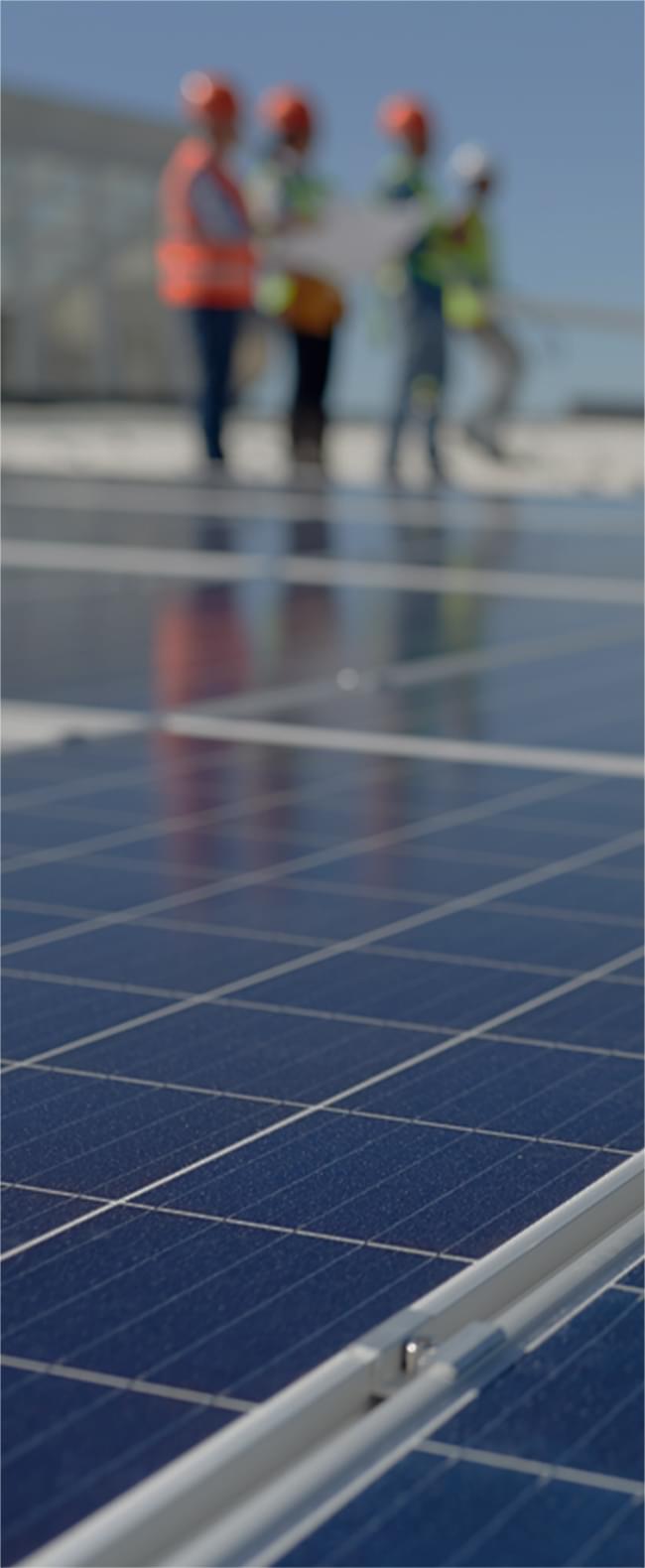 Benefits
At National Grid, we're committed to offering a comprehensive benefits program that supports the health and well-being of our employees. Our benefits are competitive and innovative, providing choice, flexibility, and balance to employees in all stages of work and life. Benefits of interest to recent college graduates include:
Paid Intership

Flexible Hours

Company Culture

Site Visits

Day One Orientation Session

Volunteer Opportunities

Professional Networking

Experience in Energy
FAQs
To participate in our Gridtern Program you must:
Be currently enrolled in a full-time degree program at an accredited institution.
Continuing your education into the next semester following the internship.
Accumulated at least 18 credit hours or more.
Must be willing to submit to a background/medical screening.
Must be at least 18 years of age.
Applicants for the Gridtern Program must have work authorization that does not now or in the future require sponsorship of a visa for employment authorization in the United States.
Be available on designated start date determined by the Campus to Careers Team.
Have a curious mindset, positive attitude, and be ready to learn!
Correct. Only students currently enrolled in a degree program are eligible for an internship. However, National Grid does offer full-time employment opportunities such as the Graduate Development Program. To, learn more about our GDP program here.
Yes, National Grid offers competitive paid internships to students.
National Grid offers internships for all different majors! Such as:
Engineering (Electrical, Civil, Mechanical)
Finance/Accounting
Environmental Science
Marketing
Business Administration
Human Resources
Information Technology/Computer Science
Summer opportunities are available for you to apply through our careers website starting in the Fall. Year-round internships are available throughout the year and can be accessed on our careers website. You can find all opportunities here.
Thank you for your interest and applying! A member of the Campus to Careers team will be reviewing your application. Should your qualifications match our hiring needs we will reach out to discuss next steps. Please see our timeline for specifics on our summer hiring process.
Yes! We encourage you to apply to all opportunities that would match your education, qualifications and career goals.
Are you excited to join the Energy Industry at a crucial time and build your network?! Our Summer program starts off with a Day 1 Gridtern Orientation where you get to meet and engage with your fellow Gridterns! You will partake in various events throughout the summer such as: Lunch and Learn Sessions, Site Visits, and Volunteer Opportunities.
We do not assist with relocation costs for internships.
Each application is reviewed against our minimum qualifications and the projects our managers have submitted for internships. Applicants whose background meets the requirements will be invited to participate in an online pre-recorded video interview in October. The final step is an interview with the hiring manager for the specific intern positions, and after all interviews are conducted, we'll extend an offer to the strongest candidate for the role.
More information for interns
Going virtual gives the go ahead to US internships

Many U.S. students due to start internships in the coming months have had them cancelled or postponed due to the pandemic. But we're not letting COVID-19 get in the way of our programmes this summer – instead, we're creating 'virtual internships'.