Gridtern Program Overview
National Grid offers paid summer internships to current college students seeking to gain experience with a world-class organization. Our summer internships enable students to get practical experience in the energy industry, while providing us with the chance to identify potential hires that would be a good long-term fit within our company. After polling previous interns, students enjoy their experience so much that 95% would recommend an internship at National Grid to a friend.
Summer Interns (Gridterns) work from May/June through August. As an intern, you can will be given project based work experiences by your hiring department. Responsibilities will vary based upon your course of study and your assigned business. Additionally, you will acquire critical insight into our company & the energy industry and develop valuable networking connections to help prepare you for future career opportunities.
Once selected for an internship, you will participate in a broad range of meaningful work experiences that are related to your interest and field of study. Interns will have the opportunity to attend an interactive orientation within the first weeks of hire and participate in networking sessions and lunch & learns with company executives and other interns, as well as volunteer in a community-based event.
Gridterns all take part in the following activities:
Day One Orientation Session

All Gridterns take part in an orientation session that provides them with the opportunity to learn more about National Grid, meet with executives, network with fellow Gridterns, and meet former Gridterns to hear their experience working full time with the company.

Lunch & Learn Sessions

Held monthly, Gridtern Lunch & Learn sessions provide the opportunity to learn more about different departments National Grid or develop new skills. Past examples have included an Executive panel where members of our senior leadership team spoke to the Gridterns in an informal setting, and a resume building workshop with members of our HR team.

Site Visits

Site visits allow Gridterns to visit locations that they don't work at every day to learn more about how we operate both in the field & office. Past examples have included touring the Barclays Center in Brooklyn, visiting the iconic rainbow LNG tank in Boston (even getting to climb to the top) and touring the National Grid Control Room where Gridterns learned about real time operational control of our energy systems.a

Volunteering in the Community

Giving back to the communities we serve is a big part of our work at National Grid and Gridterns get to experience that through taking part in volunteer events throughout the summer! Previously, Gridterns have volunteered for United Way, Habitat for Humanity & Waltham Fields Farms & more.

Summer Showcase

Towards the end of the summer, Gridterns take part in the Summer Showcase – similar to a science fair, this is their opportunity to show all of the great things they have been a part of and learned throughout the summer. Executives, Managers, and members of the National Grid community attend to network with and learn more from our Gridterns.
Projects Performed by Different Majors
Business Major
"I was able to be involved in the give back to the communities we serve by taking part in different meetings between National Grid and local leaders. This involvement ultimately helped aid in the development of the community."

Marketing Major
"During my time with National Grid I was able to record and analyze pole hit orders. I created pivot tables to exam the CapEx/ OpEx expenditures and derived meaningful savings figures that cascaded to our Control Center directors."

Business Analytics Major
"Worked with members of my team to support all seven divisions of the Gas Process & Engineering departments with reporting, analyzing and investigating of budget performance."

Management Major
Computer Science Major
"Working on the Long Island Exception Tool, allowed me to develop an automated tool that contained shifts and assignments of every employee from all yards in the Long Island region. This tool was developed in Microsoft Excel using a VBA code."

Information Technology Major
"I was able to help the IS Organization collect and identify documentation inconsistencies in anticipation of the New York State PSC Management Audit."

Computer Science Major
All Engineering Majors
"During my summer as an intern, I was able to create Main Analysis files for prospective Main & Replacement projects as well as perform Leak Cluster Analysis for Cathodically protected Steel Main."

Mechanical Engineering Major
"Working in the Corrosion Department provided a mix of office and field work. I was able to review/ input all test readings as well as use half cell electrode and a voltmeter to run voltage tests on all test points in different towns."

Facilities Engineering Major
Testimonials
2018 Gridtern

"I am so thankful for this incredible opportunity that I was given! I am leaving here with many valuable skills that I will use in my future and confidence in my career as a supply chain major. I wanted to say thank you to my team in Master Data for everything they have done for me over the last few months. I cannot wait to come back to this company! #gridtern"
2019 Gridtern

"Of all the internships I've had, this has by far been the best. I am so impressed with the level of attention and genuine care I am getting from my manager/buddy. He is promptly responsive to give me more work when I finish an assignment. I feel very welcomed and helped by my whole team and I sincerely appreciate them. It is obvious that my team knows how to treat an intern and make sure to check on us and explain things to us and it really makes my internship experience all the better!"
Benefits
At National Grid, we are committed to offering a comprehensive benefits program that supports the health & wellbeing of our employees. Our benefits are competitive and innovative, providing choice, flexibility, and balance to employees in all stages of work and life. Benefits of interest to recent college graduates include:
Paid Internship

Flexible Hours

Company Culture

Site Visits

Day One Orientation Session

Volunteer Opportunities

Professional Networking

Experience in Energy
Summer Intern Program Timeline
September - October

Apply now for our summer opportunities!

October - November

Reviewing your application. Stay tuned!

November

Interview with hiring departments!

November - January

Stay tuned...offers are going out.

January

We'll be in touch.

May - June

Begin your summer experience with us!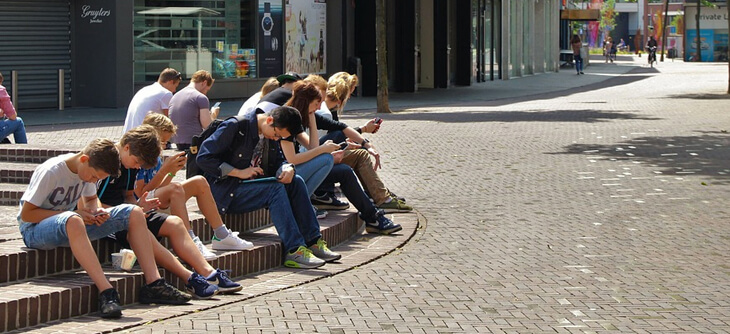 August
Have a great semester and be on the lookout for next year's opportunities!